5 Tips to Brighten Dull Skin
Whether you have serious hyperpigmentation or simply wish your complexion wasn't so blah, almost everyone wants to brighten dull skin. Especially in the winter, when temperatures drop and we're forced to deal with an extra dry epidermis. Sure, adding in a heavy duty moisturizer can help replenish lost moisture, but that's not going to give you that coveted lit from within glow. Lucky for you, we have 5 easy tips to help boost your glow for a more radiant complexion.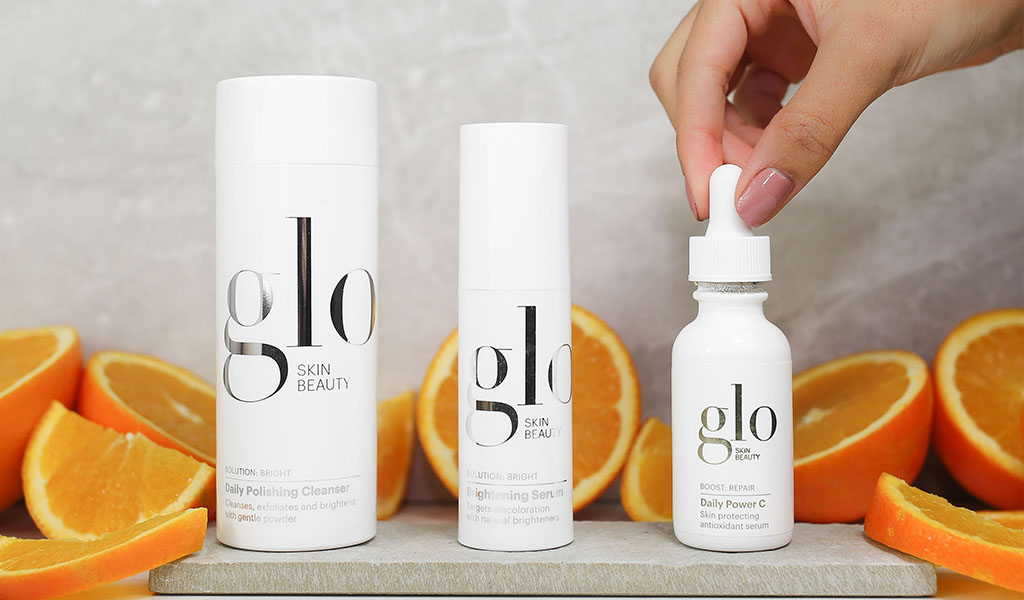 Vitamin C
Our number one recommendation for a brighter complexion: introduce a Vitamin C serum into your daily routine. We promise it will transform your skin in ways other ingredients just can't. Need help choosing the best one? Both of our Vitamin C serums contain a unique blend of three forms of Vitamin C but have additional benefits specific to each formula.
Daily Power C is great for preventing. With 15% Vitamin C, you'll experience decreased pore size, decreased wrinkle areas and increased suppleness. Not to mention, Daily Power C protects against pollution and environmental damage.
Daily Power C+ is for repairing. If you have extra dry skin or visible signs of aging, this 20% Vitamin C serum combines with peptides to immediately lift and smooth the skin A 26.8% lift in 60 minutes, to be exact.
Want more? Pair your Daily Power C with its corresponding Daily Hydration or Daily Hydration+ formula for even better results! Vitamin C and Hyaluronic Acid are the perfect pair for glowing AND hydrated skin.
You Are What You Eat
…and drink, and breathe, so make it count. Try upping those fruits and veggies, adding a few extra glasses of water into your day and keeping the junk food at bay. While you're at it, get some fresh air circulating through your system. You may not know it but toxins build up in your skin preventing that healthy radiance from shining through. Your skin is your body's largest organ, so treat it kindly.
Shed Some Skin
Sometimes you just need to start fresh, which is where exfoliation comes into play. A gentle, (environmentally-friendly) physical exfoliant can do wonders for sloughing off built up skin cells. These dead cells clog pores and keep you from experiencing your best skin. Our top picks: Daily Polishing Cleanser a travel-friendly daily cleanser or Brightening Polish, a targeted weekly treat.
Don't Make It Worse
It wouldn't be a Glo blog if we didn't mention SPF. But in all seriousness, sun damage will NOT give you glowing skin, nor will it help any pesky dark spots fade away. In fact, it will make them worse. So do yourself a favor and protect your skin.
Fake It 'Till You Make It
What happens when you've followed all of our tips but you still need that extra brightening boost? Enter Hydra Radiance Moisturizer. It contains Mica for that 'gotta have it now' brightening effect, plus botanical brighteners to help brighten your complexion for the long haul. Our favorite part? It's a moisturizer and lays beautifully under makeup, meaning you don't have to add yet another step to your routine.